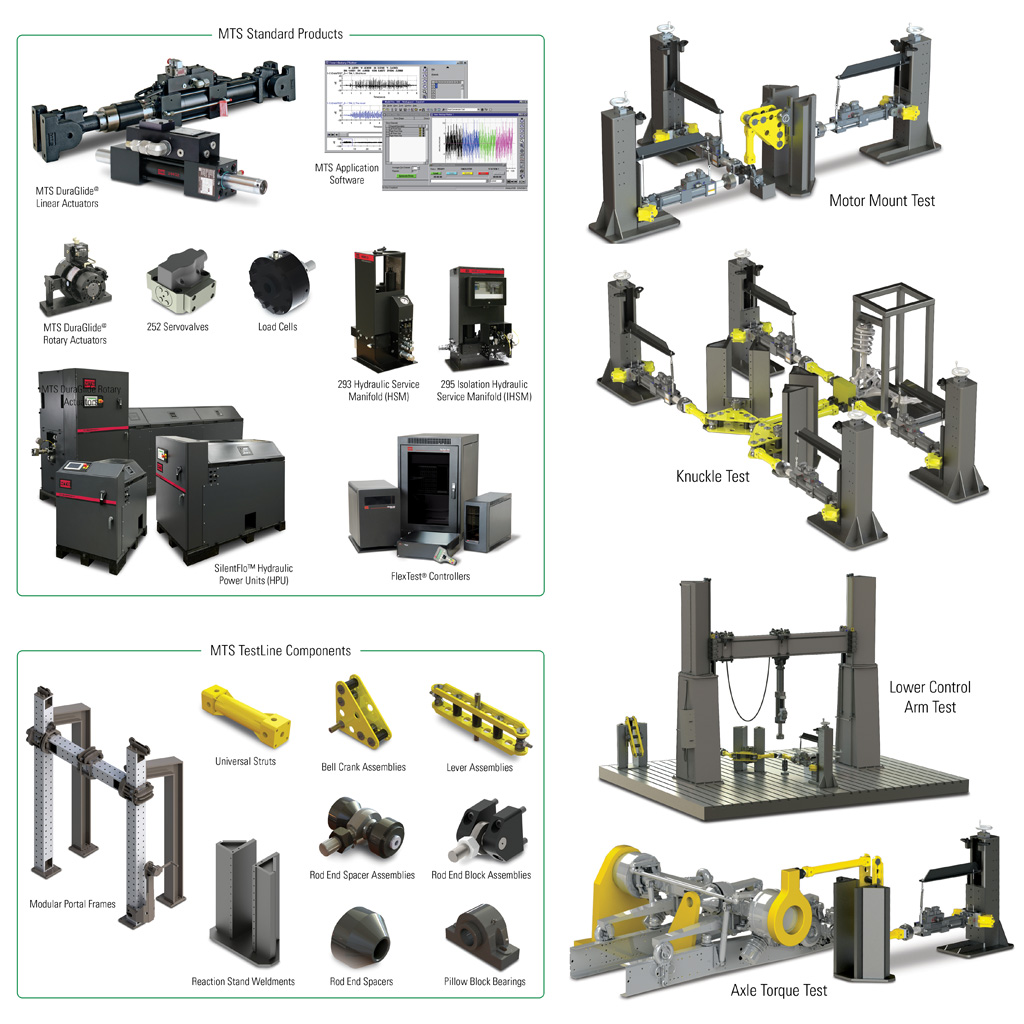 Automotive component suppliers face an array of global trends that are changing how they pursue testing and validation of their products. Principal among these is the rising complexity and interaction of components and active subsystems. This is driving changes in test requirements, and consequently, the evolution of testing technologies and methods.
Also significant is intensifying competition among component suppliers. Today's OEMs can be more selective, which effectively pushes product testing down the supply chain. Increasingly, OEMs are demanding that suppliers model their designs and provide test data that validates component quality and performance.
To help suppliers adapt to this evolving landscape and align with OEM requirements, MTS offers versatile TestLine load-bearing components and a full complement of standard MTS hardware and software products for creating cost-effective test systems that can be reconfigured as needs change. Precision-engineered to the highest quality and designed for seamless integration, these test system components are the same as those developed for the most advanced MTS custom and engineered-to-order systems, which are deployed worldwide by virtually all major OEMs.
MTS pioneered the laboratory-based testing technologies now critical for thriving in today's competitive automotive industry. As a result, MTS solutions are deployed by OEMs worldwide, generating high-fidelity data to inform all stages of vehicle development. Contact MTS today to explore how modular MTS components enable you to leverage these technologies to adapt to evolving component test requirements and better align with OEM demands.
Versatile Controllers & Application Software
---
Reliable, Efficient & Safe Hydromechanical Solutions
---
Modular, High-stiffness Load Bearing Components
---