---
To ensure safety and durability, high-performance mountain bike suspensions and components must be subjected to punishing real-world shock and vibration phenomena for extended test periods. Fox Factory Inc. conducts testing and research on its racing forks and shocks in a state-of-the-art laboratory equipped with advanced MTS shock and damper testing technology.
---
Testing High-performance Bike Suspensions
Kurt Siever and Ariel Lindsley provide a look into the Fox test lab, exploring the methods and technologies used to simulate real world usage and ensure that high-performance shocks and forks are safe enough for the world's most powerful riders and punishing courses.
---
The Fox laboratory employs a tightly integrated array of MTS servohydraulic test systems and infrastructure that are engineered to maximize testing accuracy, operational efficiency and safety.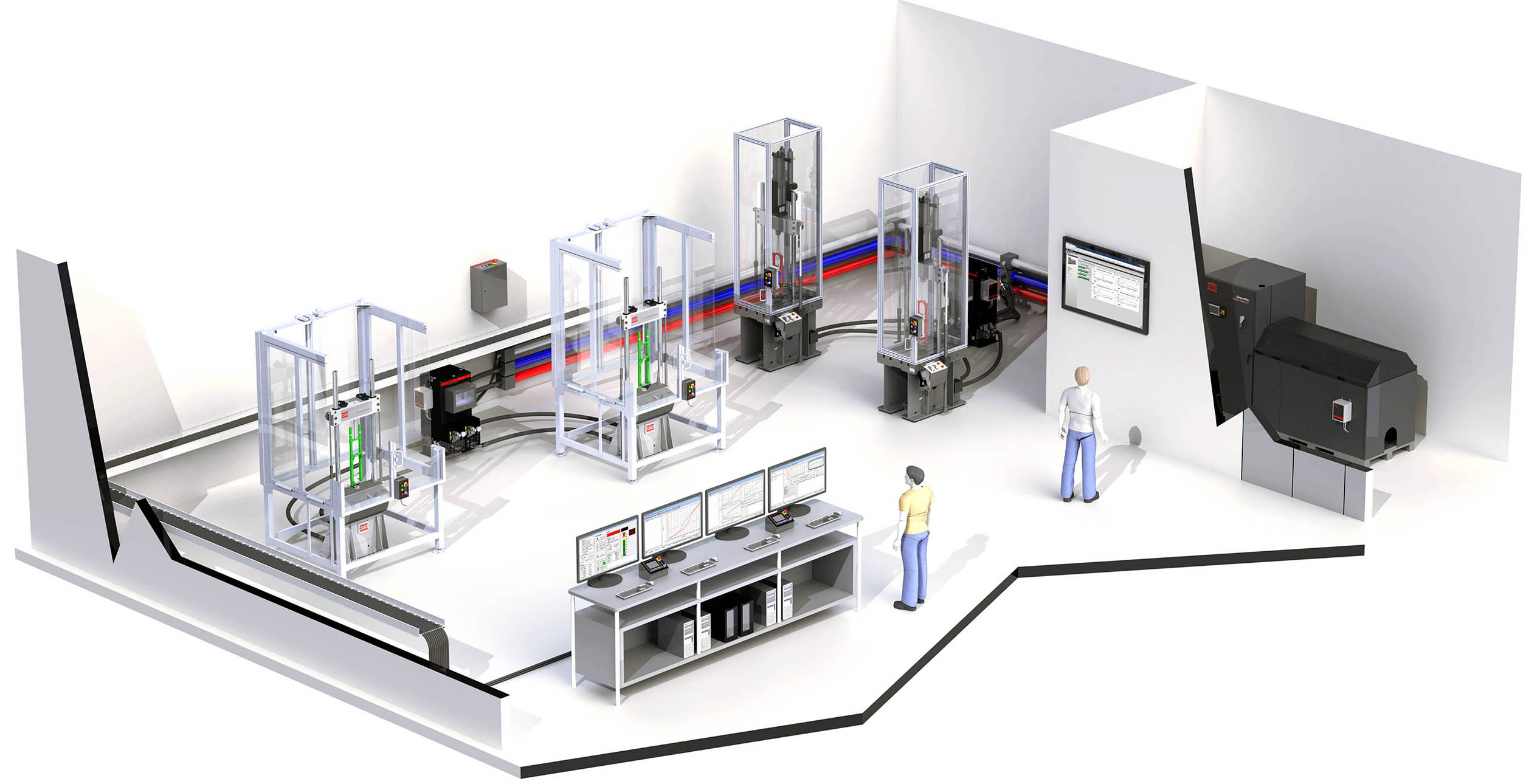 | | |
| --- | --- |
| MTS Damper Performance & Quality Test Systems are deployed for a broad range of single specimen damper testing, ranging from characterization and in-line production quality to custom applications such as NVH, high-velocity testing and road profile playback. | |
| FlexTest® Controllers are deployed worldwide for materials, component, subsystem and structures testing. The modular FlexTest architecture features uniquely field-upgradeable processors, enabling labs to adapt easily to evolving test requirements and accommodate lab expansion. | |
| Full-featured MTS Damper Testing Software supports performance, durability and quality assurance testing applications with comprehensive test creation capabilities, efficient run-time and data acquisition, automated reporting and numerous methods for presentation and analysis. | |
| SilentFlo™ 515 Hydraulic Power Units (HPUs) feature high-efficiency motors and improved cooling circuits to achieve significant improvements in energy efficiency – up to 8% – over earlier SilentFlo models. SilentFlo 515 HPUs are easy to operate and maintain with fewer parts, accessible controls and improved filtration. | |
| The MTS Series 295 Isolation Hydraulic Service Manifold (ISHM) provides smooth, controlled transitions of hydraulic pressure between the HPU and test systems to enhance safety and predictable control of the hydraulic system. The 295 meets Performance Level c (PLc) requirements for human safety and readily incorporates MTS Safeguard™ Technology to meet to PLd and PLe. | |
| MTS Equipment Monitoring employs a cloud-based solution to establish the connectivity required to monitor lab infrastructure health and performance - from anywhere and at any time. | |
---