Railway Damper Test System
Railway Damper Test System
Apply uni-axial loading at angles ranging from 0-90 degrees to measure the dynamic characteristics of railway dampers in real-world operating configurations and environmental conditions. These precision systems feature purpose-built servohydraulic load frames, FlexTest controls and full-featured MTS Damper Testing Software to provide a comprehensive array of damper performance and durability testing capabilities.
Applications
Durability
Characterization
Key Product Features
Industry Standard
Full-featured MTS Damper testing software provides automated data analysis, report generation and test playback
Accurate / Repeatable
Tilting mechanism and optional environmental chamber allow dampers to be tested at attitudes and temperatures that match real-world service conditions
Versatile
Can be used for both damper certification testing and real-world simulation
Technical Overview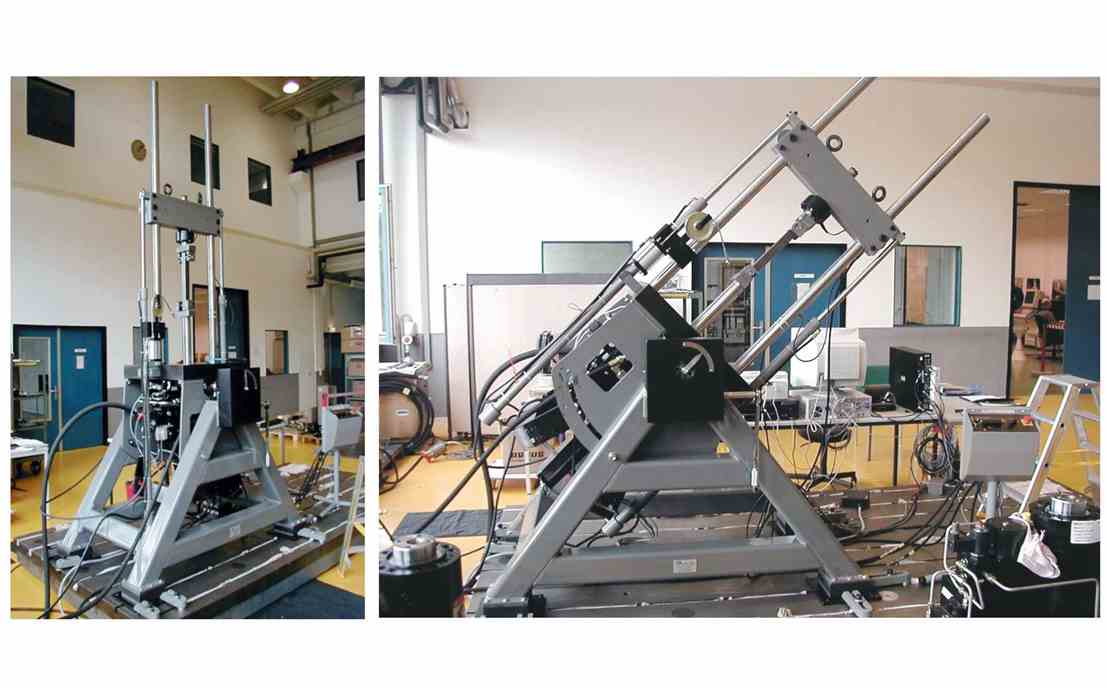 | | |
| --- | --- |
| Tilting Angle | 0-90 degrees |
| Force Capacity | ± 50 kN |
| Stroke | 250 mm |
| Test Space (Vertical) | 1300 mm |
| Load Cell Accuracy @ 50 kN | ± 0.5% |
| Fixturing Attachments (2) | M12 x 1.25 mm rod eye bearings |
Get The Most Out Of Your Investment
Our experts are here to help keep you up and running.
Related Products, Parts or Accessories
Contact An MTS Rep Today
Ready for a quote or need more information? We're here to help.
Request a quote