---
Intuitive data visualization and integration tool helps test engineers easily monitor and glean insight from the avalanche of data acquired during complex, high-channel aerospace structural tests.
---
Mike Dembinski - System Integration Engineer demonstrates Model Display, a feature of the AeroPro software Data Display that allows test engineers to monitor acquired data on a 3D model during testing. Strain gauge or transducer locations and signals are imported and integrated into a computational, or virtual test article, which then serves as an intuitive visual map for quickly referencing and examining real-time strain data at any sensor on the actual test article.
---

Model Display provides an interactive, sensor-by-sensor map of a component, assembly or full structural test within an intuitive, real-time modeling interface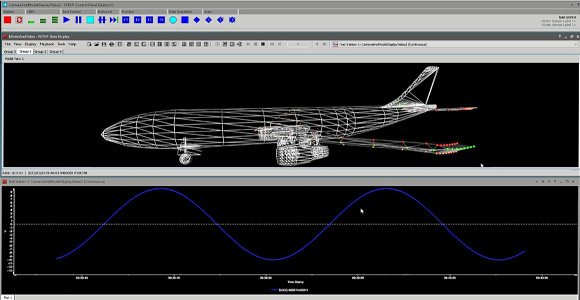 Features typical model manipulation capabilities: pan, zoom, rotate, solid model, perspective, etc.
Sensor signals can be plotted on a graph, individually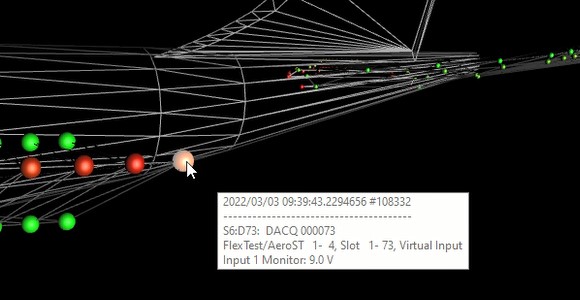 Sensor points can be assigned user-defined color coding based on signal value
Pop-up windows display live data acquisition readouts, and other sensor information