---
Pressurization testing of aircraft and spacecraft requires the directing of cyclic, high-pressure airflow into and out of occupant cabins, fuel tanks and other structural volumes. Achieving precise control of airflow and pressure is critical for acquiring meaningful results, ensuring the safety of lab personnel and mitigating the potential for damage to valuable test articles.
---
Jacob Goede, Mechanical Engineer, and Michael Dembinski, System Integration Engineer, explore MTS' integrated structural pressure test control solution and demonstrate its ability to establish tight, closed-loop control of a highly pressurized airflow in synchronization with other structural loading.
---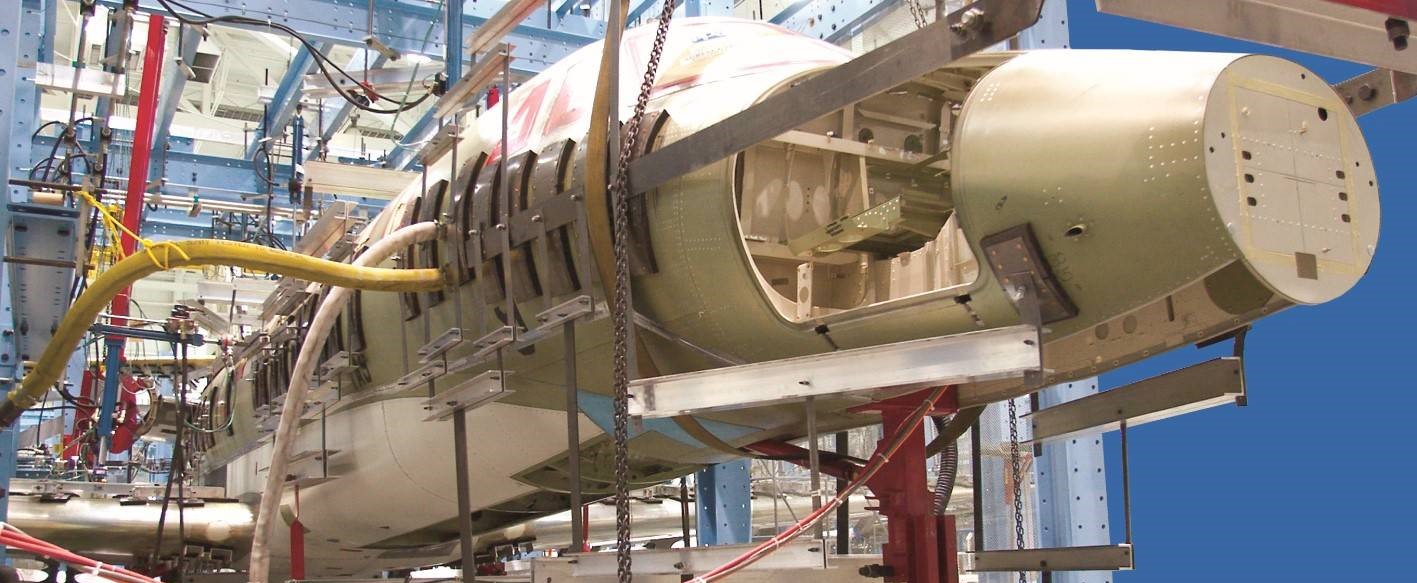 The integrated MTS pressurization solution combines a Series 261 Structural Pressure Test Controller (SPTC), a FlexTest controller and AeroPro software to enable the sequencing and synchronization of air pressure with applied actuator loads, resulting in a single, unified structural test data set.
| | |
| --- | --- |
| Series 261 Structural Pressure Test Controllers work in concert with a pressurized air supply and system controller to deliver precise, repeatable and safe closed-loop pressure control. The SPTC is easy to set up and integrates seamlessly with the complete MTS portfolio of aerospace structural test solutions. | |
| AeroPro Software features a tightly integrated control and data acquisition user interface and unmatched set of advanced control loop optimization tools to accelerate even the most complex structural testing programs. | |
| FlexTest Controllers employ a modular architecture that features uniquely field-upgradeable processors, enabling labs to adapt easily to evolving test requirements and accommodate lab expansion. | |