Kinematic & Compliance (K&C) Deflection Measurement Systems
Kinematic & Compliance (K&C) Deflection Measurement Systems
Apply precise motion or force input(s) into the tire patch or spindle to measure the Kinematic and Compliance deflection (K&C) properties of vehicle suspension and steering assemblies for passenger cars, SUVs, light trucks and commercial vehicles. K&C systems are available with options to determine Center of Gravity and Vehicle Inertia (CG/VIM) or characterize vehicle suspension and steering assemblies under real-world driving maneuvers.
Applications
Kinematic and Compliance Deflection Measurement
Benchmarking
Center of Gravity Measurement
Vehicle Inertia Measurement
Axle-Suspension Component Characterization
Axle/Suspension Sub-system Characterization
Suspension System set-up, tuning, evaluation
Suspension Model Verification
Steering Component Characterization
Steering Sub-system Characterization
Test Specimens
Passenger Cars and SUVs
Light Trucks
Commercial Vehicles
Axle-Suspension Subsystem
Axle-Suspension Components
Steering Subsystems
Steering Components
Key Product Features
Precise
Employs proven, industry-leading MTS control and measurement technologies
Versatile
Complete portfolio of static systems for measuring wide array of vehicles and subsystems
Accelerated Testing
Advanced hybrid simulation techniques extend K&C system utility into the early stages of vehicle design
Unmatched Expertise
More than 40 K&C systems deployed and supported worldwide
Model Comparison
Passenger Car K&C
~4-5 ton vehicles
Passenger Cars, SUVs
Light Truck K&C
~8-10 ton vehicles
Light Trucks, Some Commercial Vehicles
Commercial Vehicle K&C
10+ ton (Max weight is vehicle dependent)

Commercial Vehicles
Technical Overview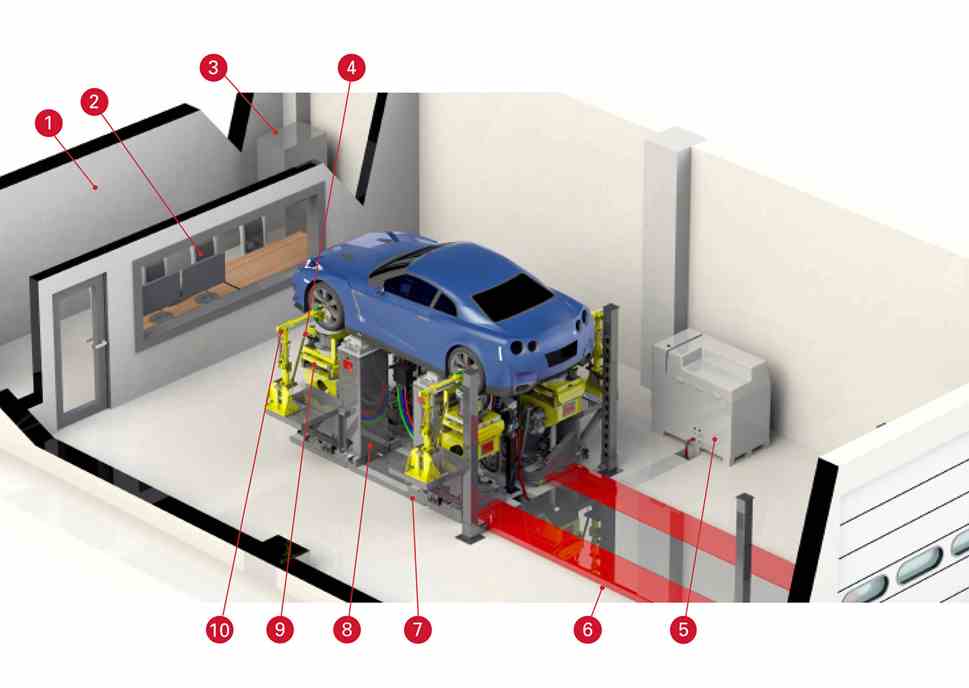 Control Room
System User & Analysis System Interfaces
System Controller
Steering & Brake Input Assemblies (Option)
Hydraulic Power Unit (HPU)
Vehicle Lift (Option)
Trackwidth & Wheelbase Positioning System
Body Clamp
K&C System Input assembly (x4)
K&C Wheel Motion Sensor (WMS)
Service and Support
Our experts are here to help keep you up and running.
Related Products, Parts or Accessories
Contact An MTS Rep Today
Ready for a quote or need more information? We're here to help.
Request A Quote