---
Aerial drones have become integral to ensuring the safety, integrity and security of critical infrastructure such as oil and gas pipelines. Learn how aerial monitoring provider SkyX employed MTS multi-axial simulation technology to study the effects of real-world vibration phenomena on its SkyOne aerial drone.
---
Dave Platt - SkyX Structural Designer recounts laboratory testing of the SkyOne drone at the Automotive Center of Excellence (ACE) on the campus of Ontario Tech University. SkyX and ACE engineers used an MTS Multi-Axial Simulation Table (MAST) to study the drone's response to the types of vibration encountered in real-world take-off, extended flight, and landing scenarios. Data from these tests were used to verify SkyOne's stability and structural integrity, demonstrate regulatory compliance, and inform potential design improvements. Learn more at SkyOne Drone Testing.
---

The Automotive Center of Excellence (ACE) is a world-class R&D facility equipped with an array of climatic chambers and test systems for replicating the service environments of automobiles, aircraft, civil structures and more.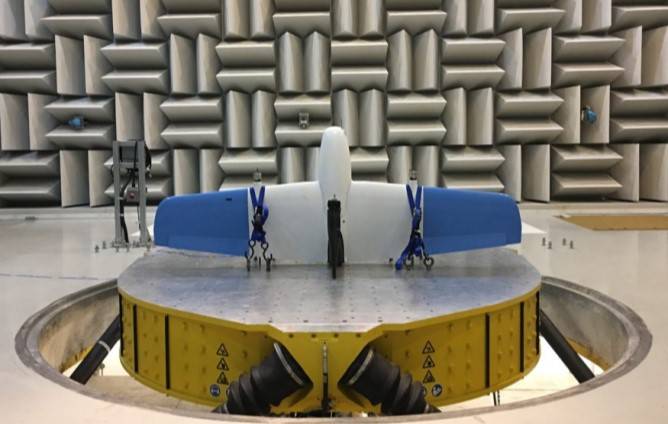 SkyOne testing was conducted on a 353.20 MAST deployed within an anechoic chamber. The hexapod MAST enables ACE engineers to conduct repeatable, high-frequency, six-degree-of-freedom (6DOF) simulations of real-world vibration phenomena.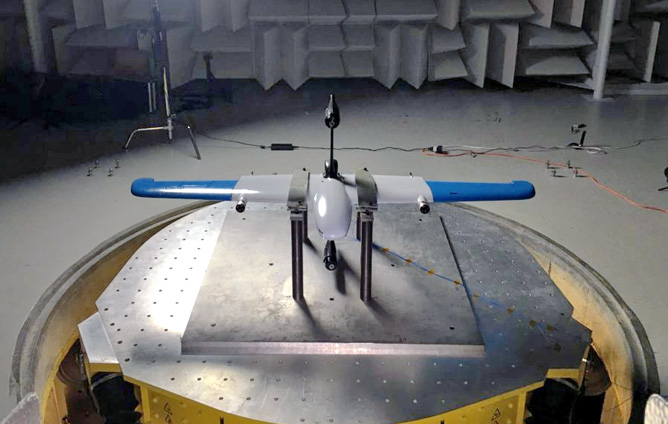 Model 353.20 (Round Table)
Maximum Payload
680 kg
Simulation Frequency*
100 Hz
Table size (diameter)
2.0 m
Linear Acceleration*

Vertical (Z)
11.1 g
Lateral (Y)
8.6 g
Longitudinal (X)
10.2 g

* maximum payload