---
Reinforced concrete (RC) core walls provide lateral resistance for countless buildings worldwide. Researchers at Université catholique de Louvain (UCLouvain), Belgium, recently employed MTS civil test actuators to gain needed insight into how these structures perform when subjected to wind or earthquake loading.

---
UCLouvain researchers Professor João Pacheco de Almeida and Dr. Ryan Hoult subject U-shaped RC core wall units to a range of axial-flexure and axial-torsion loading to gain a better understanding of their torsional performance. The half-scale wall units are representative of the core of the lower story of a mid-rise, six-story building. The experiments employed a displacement-controlled, quasi-static loading protocol to drive a test stand comprising two horizontal and three vertical MTS test actuators, an MTS hydraulic service manifold, and FlexTest controller. Extensive test data was captured with broad array of sensors and data acquisition instrumentation.
---
The UCLouvain experiments subjected three half-scale RC core wall units to different tests: lateral loading (push-pull); twist around the vertical axis; and a combination of push, pull, and twist.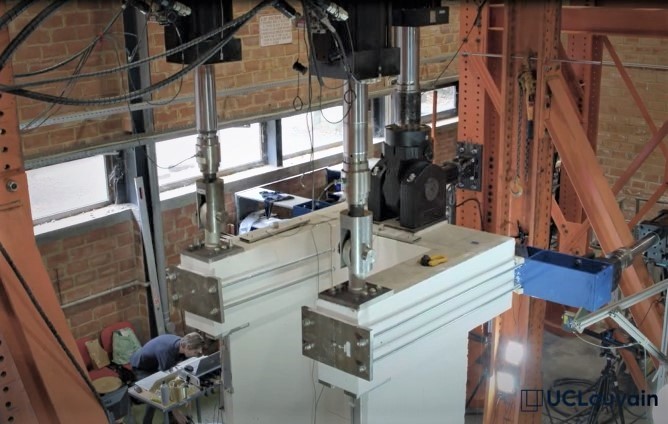 Two horizontal (350 kN) and three vertical MTS DuraGlide Actuators (750 kN and 1000 kN) were used to apply simultaneous torsion, a constant axial load, and an overturning moment to increase the shear span.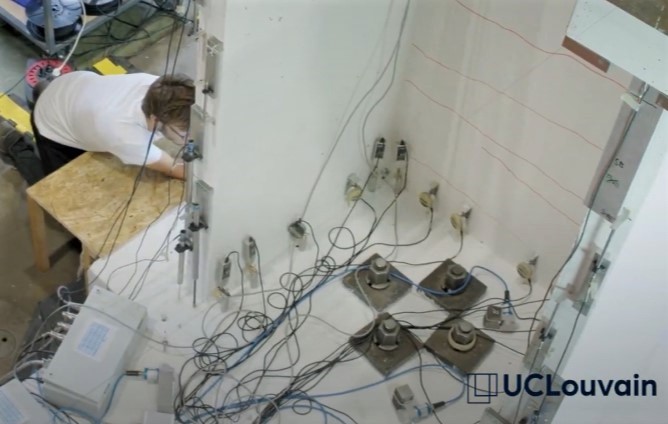 The tests employed conventional measurement instrumentation (LVDTs, potentiometers, micrometers, and lasers), as well as Digital Image Correlation (DIC), and high-definition distributed fiber optics.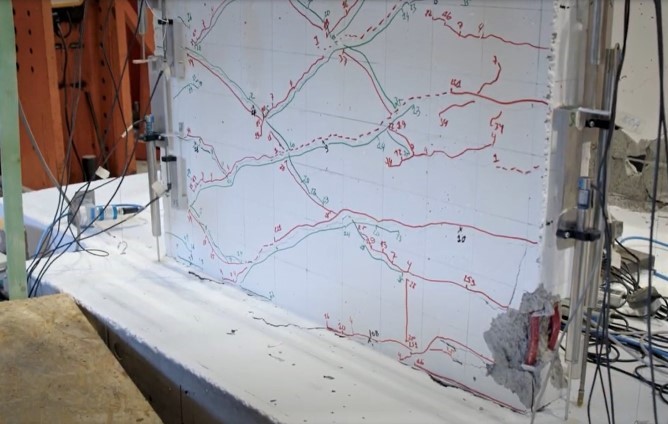 Extensive data collected from the tests will be used to validate and calibrate numerical models, and inform the development of new design guidelines and building standards to improve the resiliency of structures worldwide.