---
MTS responds to evolving EV test requirements with a new dodecapod MAST system, purpose-engineered for conducting vibration tests on large battery packs used in next-generation commercial and off-highway electric vehicles.
---
The Model 354 LG (Large-Geometry) Multi-Axial Simulation Table is purpose-engineered to support a full spectrum of vibration testing of lithium-ion battery packs used in electric commercial trucks and off-highway agricultural, construction, mining, and forestry vehicles. This latest addition to the MTS MAST portfolio employs a high-stiffness 2.5 x 3.5 meter table mounted to a dodecapod of MTS DuraGlide actuators to subject heavy, large-geometry battery packs, multiple packs, and body-in-white rigs to real-world vibration phenomena at frequencies up to 200 Hz in up to six-degrees-of-freedom (6DOF).
---
The Model 354 LG MAST combines robust simulation performance and compatibility with third-party environmental chambers, battery management systems, and specimen monitoring systems to meet test requirements defined in ISO 12405, UN R100, UN R136, and UN 38.3.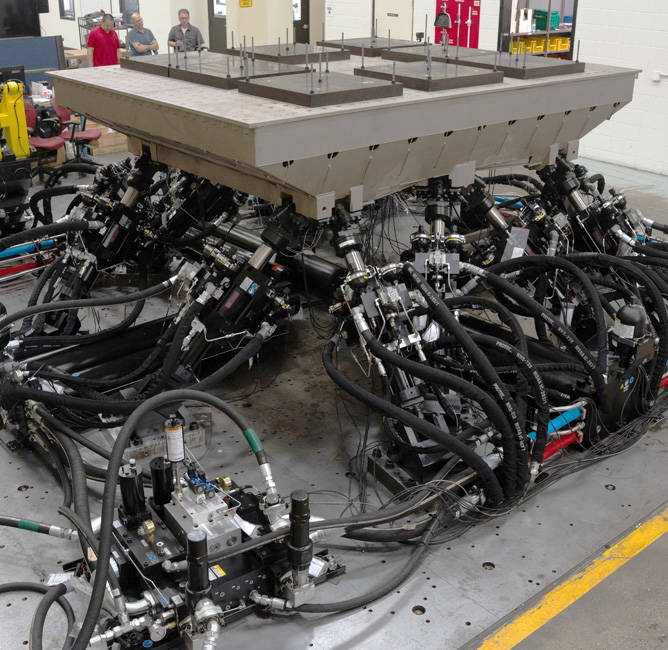 Model 354 LG System Performance
Maximum Payload
2000 kg
Simulation Frequency*
up to 200 Hz
Table size
2.5 x 3.5 m
Linear Acceleration & Velocity*

Longitudinal (X)


7 g 1.5 m/s

Lateral (Y)
5 g 1.5 m/s
Vertical (Z)

12 g 1.5 m/s

* maximum payload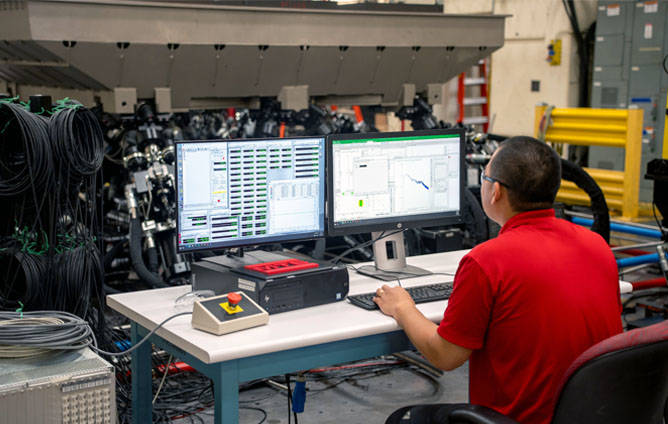 RPC Connect software provides the tools needed to achieve the battery vibration profiles specified in ISO 12405. FlexTest (793) Degree-of-Freedom and Three-Variable Control enable easy operation and best-in-class performance.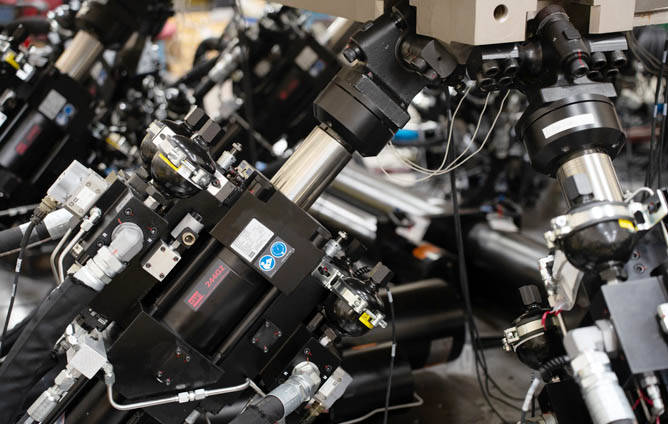 Twelve MTS DuraGlide actuators deliver the excitation needed for vibration testing of large geometry battery arrays. MTS SureCoat Rod Finishing Technology ensures longer actuator life, higher test fidelity, and increased energy efficiency.