Transmission Test Systems
Simulate a broad range of engine dynamics in controlled, repeatable laboratory settings to gain deep insight into the performance of automotive drivetrain systems and components. Featuring compact, power-dense MTS permanent magnet dynamometers, state-of-the-art power electronics and advanced controls, these systems deliver the high speeds, torque and dynamic performance required for meaningful traction control investigations and noise, vibration and harshness testing.
Applications
Performance
Traction Control Studies
Powertrain Tuning
NVH
Test Specimens
Drivetrain Systems
Drivetrain Components
Transmissions
Transfer Cases
Trans-axles
Gear Boxes
Key Product Features
First-of-a-kind Technology
Developed for Formula 1 gear box testing, proprietary MTS permanent magnet dynamometers combine low inertia, high torque and short response time
Precise
Engine torque pulse control capabilities enable high-fidelity simulations of individual cylinder firing torque through each revolution
Versatile
Configurable for 2WD or AWD drivetrain and component testing, high-horsepower vehicle development, stability system calibration and transmission shift tuning
Accelerated Testing
Can be integrated with virtual vehicle and driving environments, and vehicle ECUs or CAN networks to conduct vehicle level simulations earlier in development
Technical Overview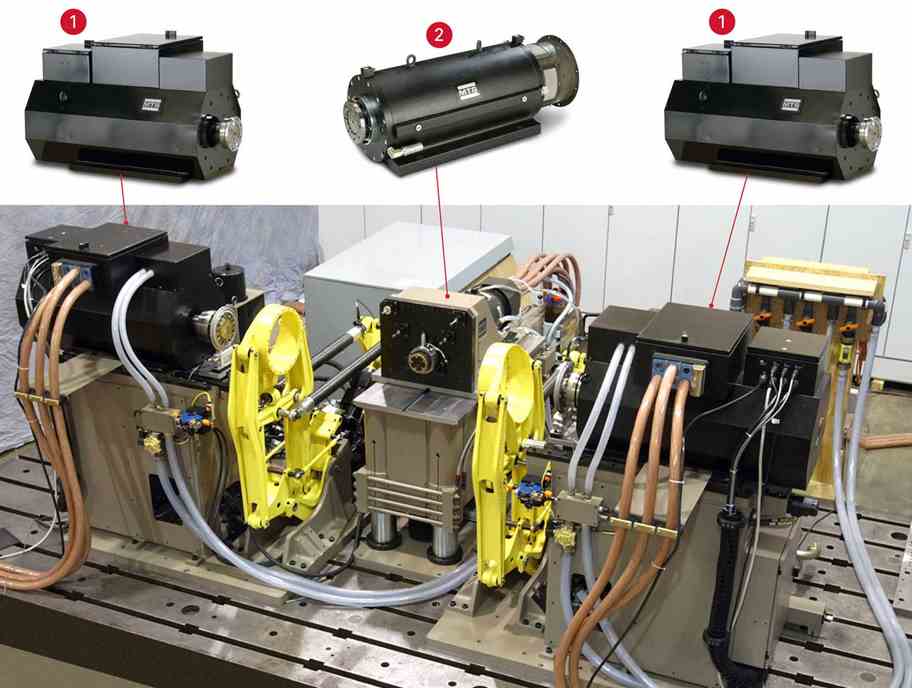 1. High Dynamic Wheel Replacement Dynamometers
| | |
| --- | --- |
| Rated Torque | 2500 Nm continuous / 4100 Nm peak |
| Max Speed | 3100 RPM |
| Inertia | 0.6 kg-m2 |
| Acceleration Rate | 65000 RPM/s |
2. Drivetrain Dynamometer
| | |
| --- | --- |
| Rated Power | up to 750 kW (1000 HP) |
| Max Speed | 9000 RPM (12000 RPM optional) |
| Rated Torque | up to 1200 Nm |
| Inertia | 0.1 kg-m2 |
Service and Support
Our experts are here to help keep you up and running.
Related Products, Parts or Accessories
Contact An MTS Rep Today
Ready for a quote or need more information? We're here to help.
Request A Quote