Electric & Hydraulic Power Steering Test Systems | MTS
Apply highly precise steering torque, lateral and vertical inputs to characterize, test and tune electric and hydraulic power steering systems. Available in compact 3- and 5-axis configurations, these systems are deployed worldwide by suppliers and OEMs to evaluate steering durability and characterization for passenger cars, SUVs and light trucks under real world loading conditions.
Applications
Durability
Characterization
Test Specimens
Electric Power Steering Systems
Hydraulic Power Steering Systems
Key Product Features
Precise
A highly sensitive low-torque steering head module accurately replicates vehicle input stiffness and inertia, and features a six-axis positioner to match vehicle geometries exactly
Industry Standard
FlexTest controls and RPC software provide a highly flexible programming environment, offering function generation, time history playback and block cycle loading,
Versatile
Optional environmental chambers, vehicle bus integration solutions and a human-in-the loop interface can be integrated to accommodate evolving test requirements
Accelerated Testing
MTS Steering Systems can be integrated into hybrid simulations to extend test system utility into the early stages of vehicle design
Model Comparison
Model 335
Base-level system, designed to handle the bulk of a lab's steering system testing
Basic durability and performance testing
Steering inputs (angle/torque)
Lateral inputs (x2)
Model 337
Advanced system, engineered for highly accurate replication of real-world service environments
Sophisticated durability bench-marking and characterization
Steering inputs (angle/torque)
Lateral inputs (x2)
Vertical inputs (x2)
Technical Overview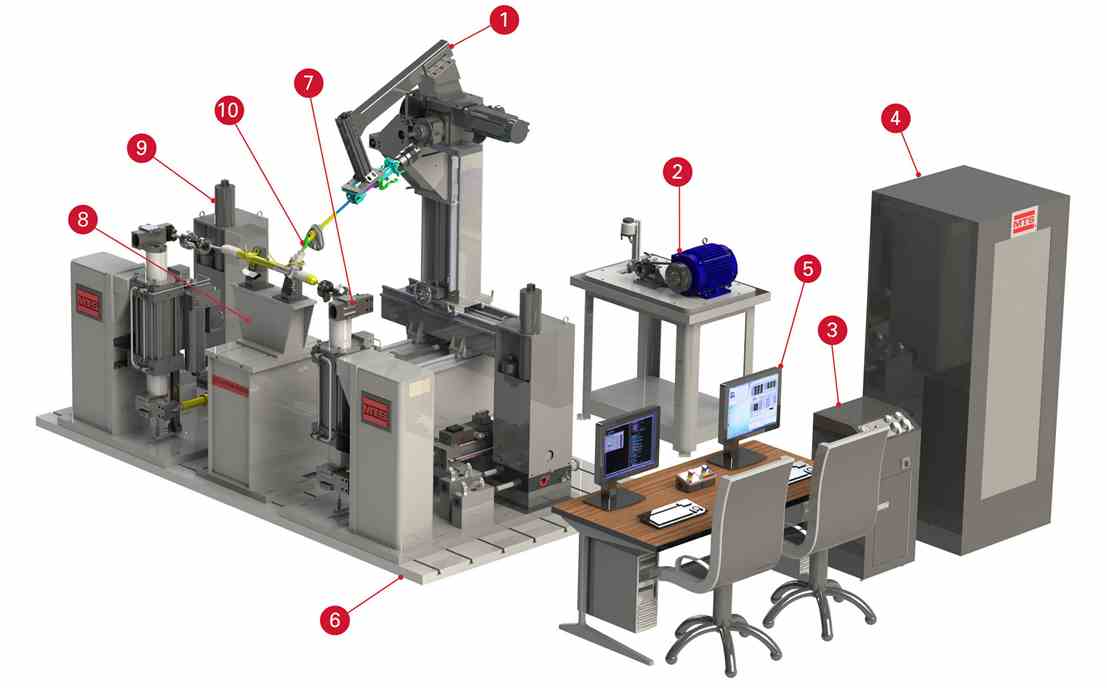 Low-Torque Steering Head Module (steering Input)

Power steering pump drive system

Power steering fluid temperature conditioning

FlexTest Controller
User Interface
T-Slot Bed Plate
Tie Rod Inputs (335: lateral; 337: lateral & vertical)
Steering Rack Reaction Fixture
Hydraulic Distribution/Accumulation
Steering System Test Specimen
GET THE MOST OUT OF YOUR INVESTMENT
Our experts are here to help keep you up and running.
Related Products, Parts or Accessories
Contact An MTS Rep Today
Ready for a quote or need more information? We're here to help.
Request A Quote