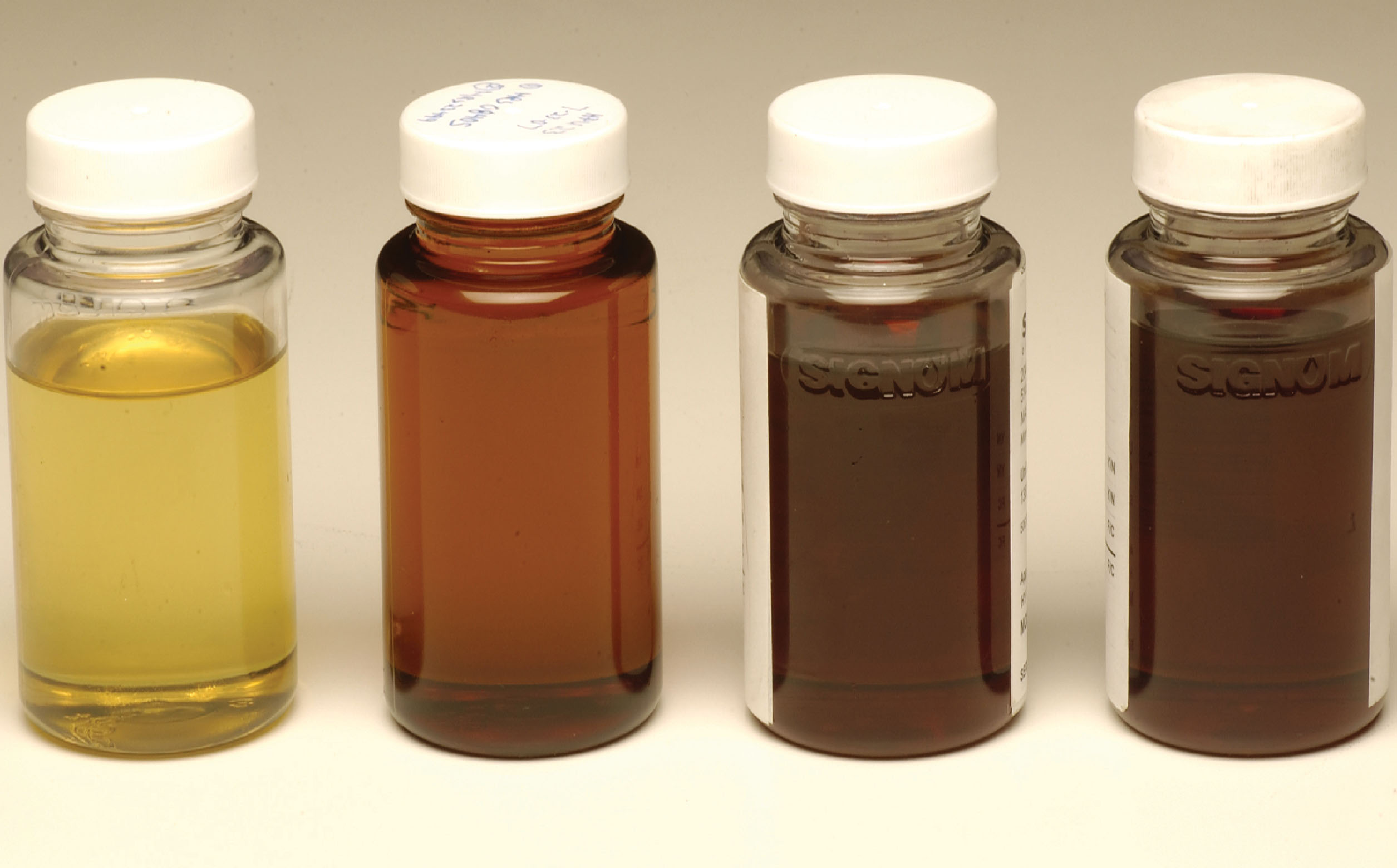 Hydraulic fluid contamination and deterioration will happen over the course of normal use in a servohydraulic test system. Failure to remove the contaminants or change the fluid before severe breakdown occurs can lead to sluggish system performance or test equipment damage. Here are the top three things to address:
1. CONTAMINANTS
The most common hydraulic fluid contaminants are entrapped air and water, as well as particles of metal, rubber or dirt. A correct evaluation of the contaminants in the hydraulic system is important so that the source can be identified to prevent future contamination and test system damage.
2. DETERIORATION
Fluid deterioration might more appropriately be called "additive deterioration." Additives give the oil its particular characteristics—and because these additives are susceptible to chemical and physical change, their deterioration is what leads to fluid breakdown.
3. HEAT
Fluid deterioration is often caused by operation at high temperatures. Fluid reservoir temperatures are best kept below 60° C (140° F). To keep fluid operating temperatures within the acceptable range of 38-52° C (100-125° F), standard MTS hydraulic power units are equipped with full-motor-horsepower heat exchangers, over-temperature interlocks and temperature controls. MTS Echo HPU Health Monitoring packages can provide information about temperature performance trends over time and help protect against premature fluid deterioration.
Fluid sampling and analysis is the best way to determine whether the fluid and filters should be changed. Fluid analysis will provide an accurate viscosity reading while detecting specific contaminants such as water or foreign particles. It can also be used to check the chemical makeup of the fluid to identify whether the additive package is still able to perform as it was originally designed. MTS Fluid Analysis and Fluid Care Programs are designed specifically for maximizing performance and extending the operating life of servohydraulic test systems.