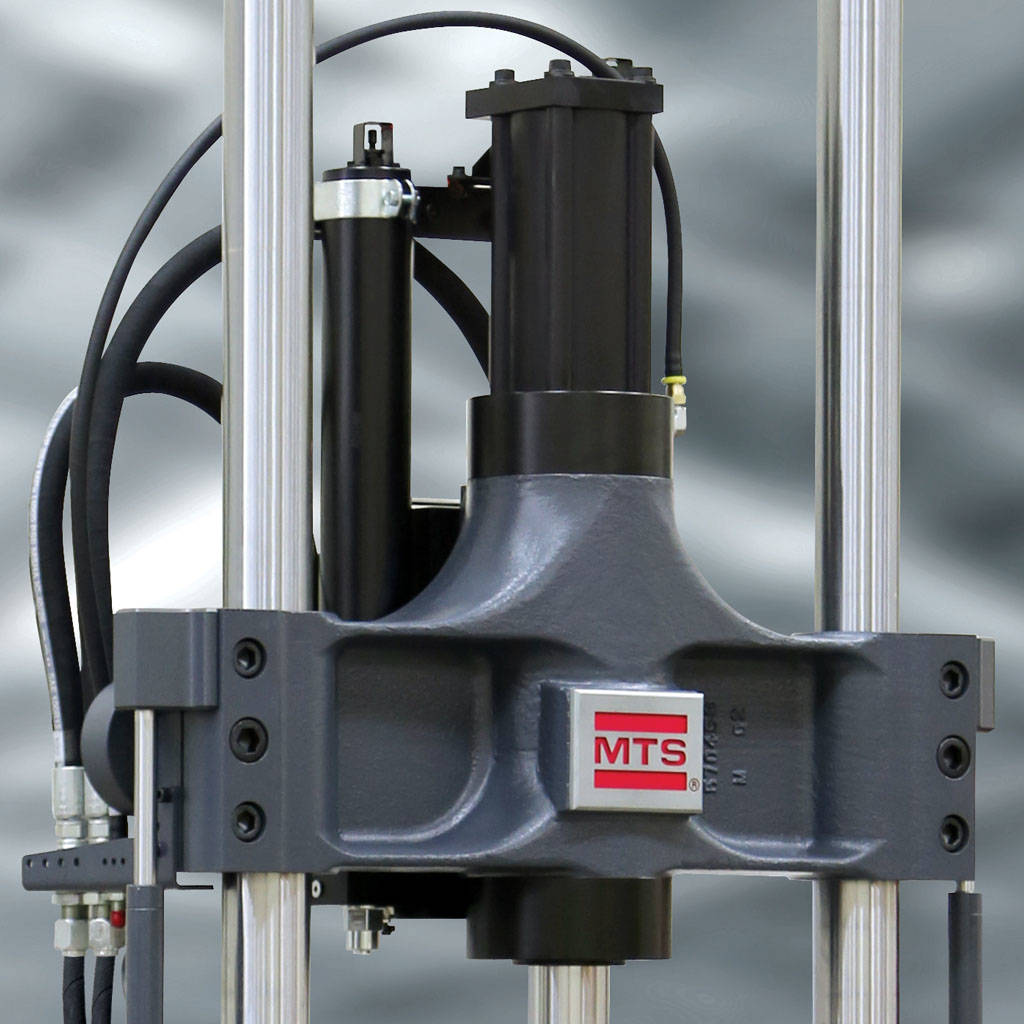 The integral actuators that power the MTS Landmark® and Bionix® load frames have received a significant performance boost with proprietary MTS SureCoat® Rod Finishing Technology. The new rod treatment increases the actuator life expectancy by 10x over actuators with conventional chrome-plated rods, further extending the life of these robust test systems.
Increased Accuracy & Extended Equipment Life
The new rod surface coating and proprietary surface finishing process set the industry standard for actuator durability, longevity and performance, and will in turn, improve the performance and extend the operating life of MTS Landmark and Bionix systems. SureCoat rod finishing technology reduces actuator rod banding by 10x as well, and extends seal life, improving consistency of testing results and diminishing the noise distortion that can lead to measurement uncertainty.
Trusted Results with Fewer Interruptions
Maintaining strict load train alignment is critical for accurate tensile, LCF, HCF and TMF testing, especially on brittle materials. MTS SureCoat technology improves frame alignment by dramatically decreasing the need for crosshead repositioning to compensate for excessive rod banding. Less crosshead movement means fewer times the alignment procedures need to be redone, and the more time that can be spent testing.
Environmentally Responsible Choice
MTS owns and operates our own quality-controlled coating system, and although the unique mix of coating type, coating application techniques (plasma, thermal spray, flame spray, HVOF, etc.) and how we super-finish the coating are proprietary elements, all actuators made with MTS SureCoat technology meet RoHS (Restriction of Hazardous Substances) requirements. By contrast, many actuator rods on the market today are finished with hard chrome electroplating. This hard chrome surface eventually requires refinishing through a grinding process that creates a toxic byproduct with trace amounts of hexavalent chromium, a known carcinogen. The MTS SureCoat rod treatment is non-toxic and also minimizes friction for increased motion fidelity and less energy waste during operation.
Contact us today to find out how a new MTS Landmark or Bionix test system with MTS SureCoat technology can improve testing accuracy and efficiency in your lab. Field upgrades to add actuators with MTS SureCoat technology to older Landmark systems, Bionix 370.02 systems and Model 810 test systems (commonly known as a 318 load frame) are also available.