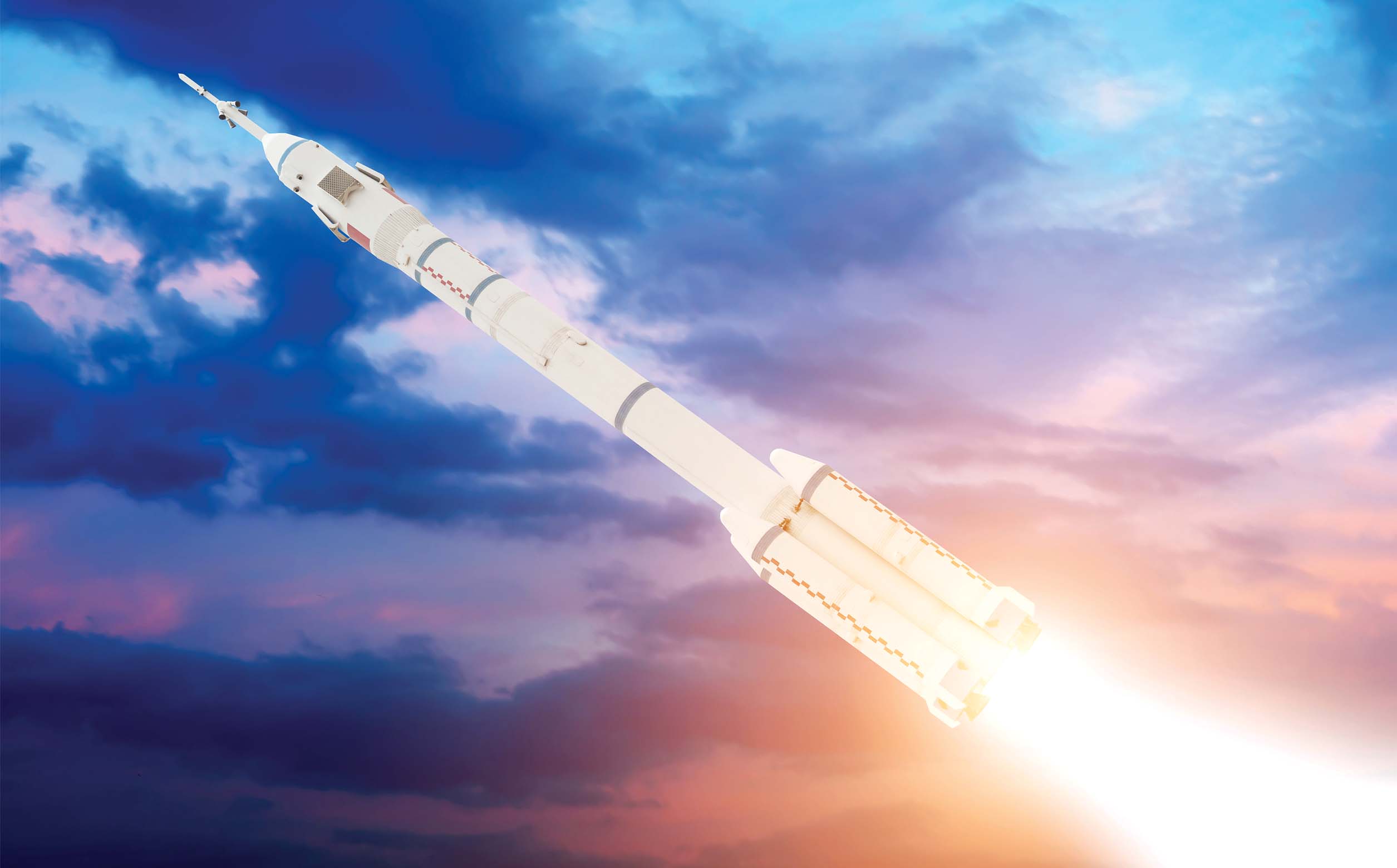 Yes, it is rocket science, and so much more. In this Q&A, MTS experts discuss cryogens and materials testing in cryogenic environments.
Q. Why are material scientists and researchers talking about cryogenics?
A. Increased interest in space travel and new energy land transportation is creating demand for materials that can withstand cryogenic conditions. Fuel systems for rockets and space vehicles as well as the superconducting magnets for maglev trains all require cryogenic cooling provided by liquified gases. These cryogens are created and kept in a liquid state with extremely low temperatures: -150°C to -273°C (-238°F to -460°F), or below 120 Kelvin.
Q. What are some examples of cryogens and their uses?
A. Liquid nitrogen, liquid helium, liquid hydrogen and liquid oxygen are commonly used in cryogenic applications. These cryogens are vital to industries as diverse as agriculture, medicine, transportation and space exploration. They are used to keep large quantities of food cool, to preserve packaged produce, to cool magnets in MRI machines, to provide regenerative cooling in rocket engines and even to operate particle accelerators like the Large Hadron Collider by keeping its superconducting magnets at the proper temperature.
Q. Besides cooling, are there other uses for cryogenics?
A. Yes, another use for cryogenics is compact and efficient storage and transportation of gases. For example, hydrogen gas is used as rocket fuel and to power fuel cells in some electric vehicles (FCEVs) but transporting large quantities of hydrogen gas is cumbersome and costly, requiring pressurization to deliver it as a compressed gas. Transforming hydrogen gas to liquid hydrogen is another way to reduce its volume for easier storage and transport.
Q. Why are more people interested in testing materials at cryogenic temperatures?
A. Materials perform differently at very low temperatures and in some cases can be embrittled further by exposure to hydrogen. Testing is essential to make sure that the materials coming in to contact with cryogens during storage, transport and end-use applications can be used reliably.
Q. What kinds of solutions does MTS have for testing in cryogenic environments?
A. MTS provides solutions for evaluating material behavior in cryogenic conditions at atmospheric pressure. With an MTS Landmark® test system, you can measure material response to tension, compression or tension-compression fatigue in a liquid nitrogen or liquid helium cryogenic environment.
Cryogenic Testing Solutions
MTS can supply a turnkey system complete with appropriate fixturing and a cryostat that works with liquid helium or liquid nitrogen. Our standard offering provides tension and tension-tension fatigue test fixturing for round threaded or button-end specimens. Other fixturing options include compression test fixtures and tension-compression fatigue test fixtures for round threaded or flat specimens.
Contact us today to learn more about how industry-leading Landmark test systems can meet your cryogenic testing needs.
MTS Landmark 100 kN or 250 kN Load Frame

Robust dynamic test system that can be configured with extended columns and a crosshead-mounted actuator to accommodate taller fixtures such as a cryostat, and a T-slot baseplate to securely mount the cryostat.

Model 632 & 634 Extensometers

MTS offers several extensometers capable of operating within a cryostat at cryogenic temperatures. A good all-around choice for cryogenic applications would be the Model 634.11F-21 with a 25 mm gage length and +20%/-10% travel.

MTS TestSuite™ Software

Intuitive graphical interface makes software operation easy.