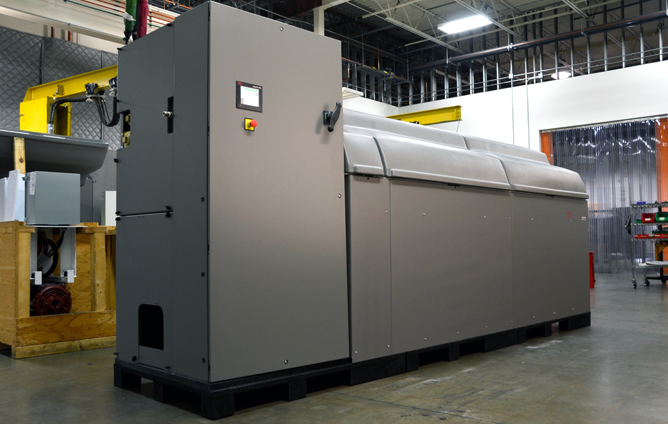 With the MTS SilentFlo 505 Enhanced Module Replacement, you can quickly and easily exchange the most important part of your HPU with an improved 515 pump /motor module.
Extend HPU Life
The SilentFlo 515 pump/motor module brings the power and energy efficiency of the SilentFlo 515 HPU to your older SilentFlo 505 units at a fraction of the cost of buying a new HPU. The splined, double bearing motor-to-pump interface increases HPU life expectancy and improves serviceability.
Reduce Energy Costs
The SilentFlo 515 HPU motors meet IE4 standards, providing greater efficiencies with an up to 8 to 10% reduction in energy consumption.
Reduce Service Costs
The 515 module design enables future field replacement of just the piston pump as the main wear item instead of an exchange of the entire module, further reducing service costs.
Optimize Replacement Schedule
The SilentFlo 515 Enhanced Module Replacement was engineered to work seamlessly with multi-bay HPUs that have both legacy 505 modules and new 515 modules, so you have the option of replacing each of the modules within the HPU on a regular rotating schedule to prevent excessive wear on any of the individual modules.
With a service contract, you can build your budget with this planned expense in mind, and have MTS replace one, some or all of the modules during a convenient window in the test schedule.
Enjoy Hassle-free Replacement Process
Our engineers have designed the new 515 pump/motor module to be a direct replacement of your old 505 module. We handle everything. An MTS field service engineer will visit your site and perform the exchange, usually within 1 business day. We can even take care of the recycling/disposal of your old 505 module.
Contact us today to improve HPU productivity and energy efficiency.