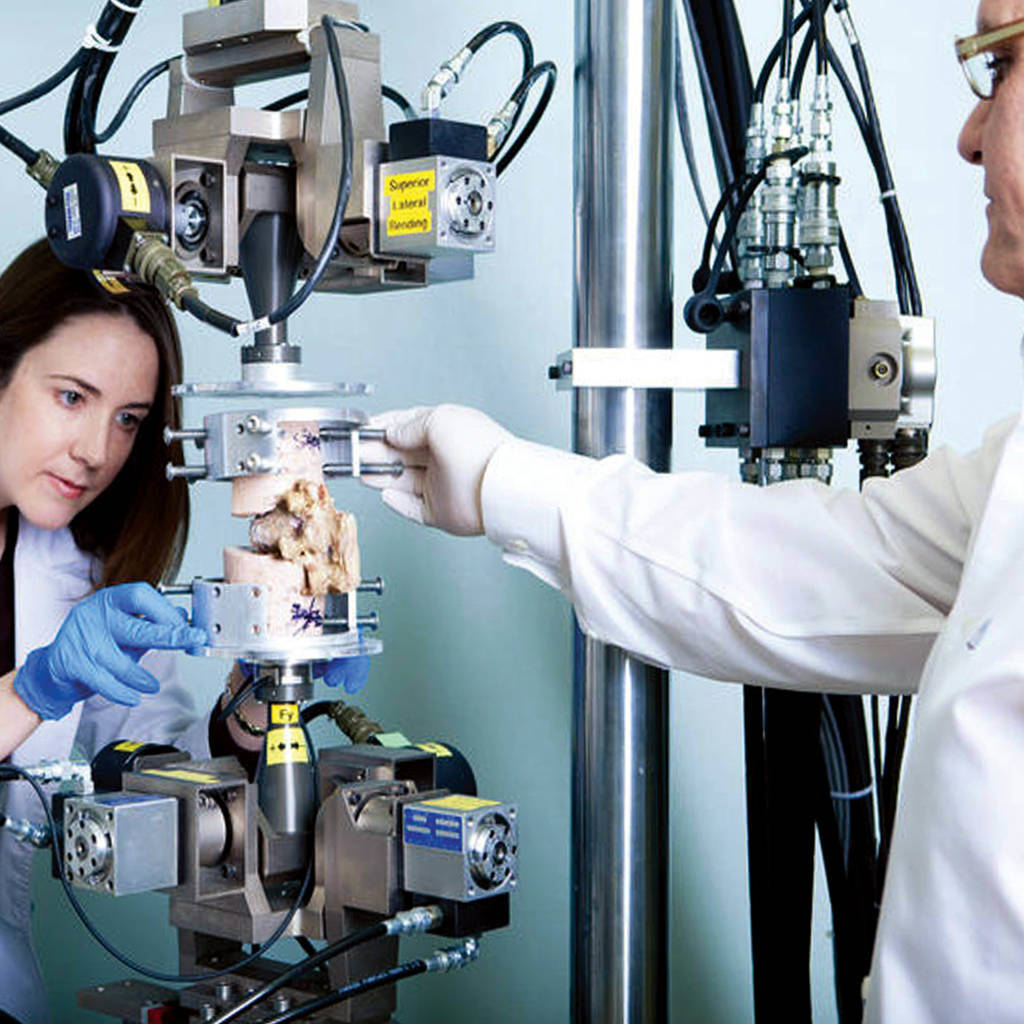 Make it a Bionix® Tabletop Test System
Whether you are evaluating new alloys, testing implantable devices for regulatory compliance or researching joint wear, you'll be able to get the answers you need with an MTS Bionix Tabletop Test System. You can generate and analyze data for everything from kinematics research, trauma studies, biomaterial characterization, medical device testing and more using this single, powerful system.
Optimize test design, complete research and develop products faster with these innovative solutions for biomedical testing.
Bionix Load Frames

Available in axial-torsional or axial configurations and standard or extended heights, Bionix tabletop load frames offer the utmost versatility.

Bionix Grips & Fixtures

Bionix grips, fixtures and compression platens are made with stainless-steel to withstand the caustic environments of saline baths.

Bionix EnviroBath

Test a wide range of biomedical specimens in temperature-controlled saline or protein-based fluids.

Extensometers

Choose from an extensive line of extensometers that address biomedical testing needs, including models that provide accurate strain measurement while immersed in a saline solution.